Alistair Swatridge

Alistair was born in 1959, in Dorset England. At 6 years old, he had already set his dream of going to sea and as soon as he was able, his dreams became reality. He spent over 30 years in a Naval career that took him around the entire world and finally attain Command of his own ship.
Unfortunately in his early career an horrific and traumatic event left him mentally scared, it was left untreated, in order to fulfil his dream of getting a command, but it would resurface again much later and would finally blight and end his much loved career and also ruin much of his personal life over the years.
At only 46, he was forced to medically retire, much earlier than he had ever contemplated or planned. Following a very brief introduction to local politics, he decided life ashore was not for him and he and his wife moved afloat to continuously cruise the rivers and canals of Great Britain in their Narrowboat.
After more than 5 years of cruising the British network, his health was still an issue, so he and his wife moved their boat to the quieter and more sedate surroundings of Ireland to the Shannon, Lough's Derg, Ree and Erne, on the Irish Waterways. They have totally fallen in love with its people, the beautiful landscape and it's less crowded, more sedate unique Irish lifestyle within the peaceful and quiet surroundings that the island of Ireland has to offer.
They have finally dropped their anchor and whilst still cruising the waterways in the summer, have finally made their home in Lisnaskea, on the Northern Ireland border, using this as a base to explore more of this beautiful island and its wonderful coastline.
He started painting after he retired. He is self taught, and experimented with watercolours before moving to Acrylics. It was only recently in 2017, that the opportunity has existed for him to be able to take his painting more seriously. In moving ashore during the winter months, it has allowed him more room to expand and develop a personal style with his Acrylic paints that reflect his often dark state.

He has sold and exhibited his works Internationally including, Australia, Canada, France, Ireland, United Kingdom and the United States of America. He is a Professional Member of Visual Artists Ireland.
" I believe access to original art is essential in todays busy modern lifestyle. I would like to see such art being readily available to more people. My aim therefore, is to keep my prices low, so my art is affordable to buy, but become priceless to their owner"
"An original painting from an unknown artists' brush
is something to which nothing of its like exists elsewhere.
It can never be compared,
but the pride in possessing such works,
is reserved only to those who understand and cherish,
the importance of its existence."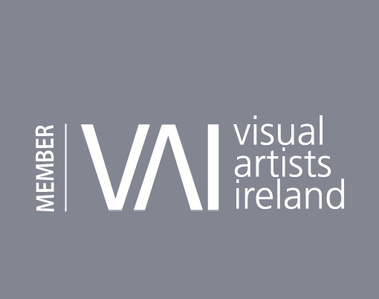 Alistair is a professional member of Visual Artists Northern Ireland. Paintings from SeascapesByAlistair have been sold and exhibited Internationally from Australia, France, Ireland, UK, Canada and the United States of America.

You may also like to read his Artists Statement